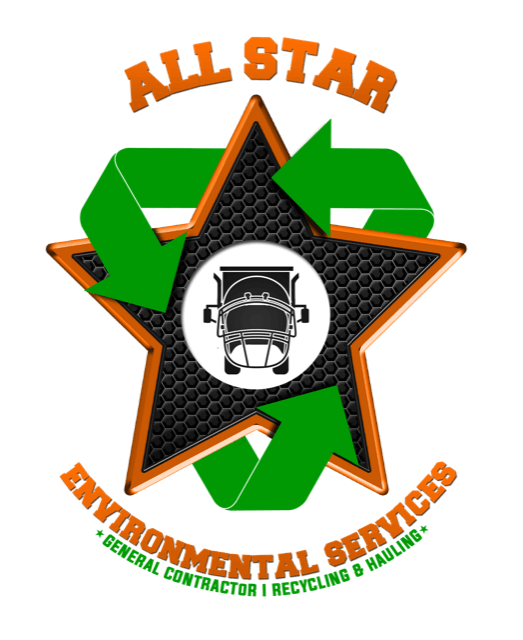 Description Of Work:
He hauled away a bunch of junk and old cabinets.
Member Comments:
"Sly and his crew did a great job. We thought we had a full truck load ready for him and would need him to come back. We asked him to look at several items in the basement to see if he could fit them in too and he said "no problem". He busted up everything that could be so it would take up less room in his truck. And he got everything in the one load. We will definitely call Sly again when we need things hauled away. He's honest, prompt, and professional."
Description Of Work:
Hauling materials
Member Comments:
"We recently had a swimming pool installed. We had concrete, pvc pipes, tree stumps and branches in our yard. All Star did a great job clearing our yard at a reasonable rate."
Description Of Work:
General hauling from a house remodel.
Member Comments:
"Everything was great – price and professionalism. You will not be disappointed."
Description Of Work:
Hauled wet and damaged items from my basement that had been damaged due to flooding. Also hauled misc items from garage and backyard.
Member Comments:
"I called and needed someone right away. He came that evening and it was such a blessing because I was getting new carpet the next day and needed to haul wet, dirty items out of my basement before the carpet was installed. Polite, friendly and would ABSOLUTELY use again! Only charged $75 for a truck load."
Description Of Work:
Needed an Refrigerator removed as well as some misc junk.
Member Comments:
"Called All Star, Sly and his crew show up on right on time. We needed an old refrigerator removed, they pick up scrap for. They showed up and we started talking. They got the fridge – but also removed some debris from our Roof and gutters. They also were able to trim the trees around our house for preventative measures. Super quality service. These guys can do it all. They even tossed the football around with my two boys. Love it! If you need roofing, trees, hauling, junk removal, recycling, etc. Call All Star!"
Description Of Work:
Needed a bunch of items hauled away (huge pile of logs, broken mini-fridge, broken lawn mower, etc).
Member Comments:
"Sly was AWESOME! He was so friendly, incredibly professional, very reasonably priced and got the stuff loaded onto his truck in no time flat. I would absolutely, 100% use him again and would definitely recommend his services to anyone who needed things hauled away. Truly exceptional service!"
Description Of Work:
We had a 2000 pound oil boiler that we needed removed from our basement.
Member Comments:
"All Star Recycling is AMAZING! We live in an old home and had an old boiler we wanted out of the basement. The boiler weighed about 2000 pounds. I called All Star Recycling in the morning and they were here that day to pick it up. Sly was incredibly prompt, efficient, professional and personable. He even offered to straighten the gravel in the landscape where we had the boiler pieces laying to be picked up. I would highly recommend All Star Recycling and we plan on using them in the future. I can't say enough wonderful things about them!"
Description Of Work:
I needed someone to pick up old, semi-working washer and dryer.
Member Comments:
"Sly came the same day -within TWO HOURS! He picked up the appliances to rehab or scrap, depending on his needs. He was prompt, professional, kind and tidy."
Description Of Work:
We had an old refrigerator, washer and dryer, and a water heater that needed to be removed from the basement.
Member Comments:
"Sly showed up right on time and got to work immediately. Our basement layout is a little difficult to remove stuff from do to the doors that access the backyard and main part of the house. He did a great job not to bang any of the walls or leave any debris behind. Sly was on site for approx. an hour and even hauled away other junk that we had laying around. He was very professional and I would highly recommend him to anyone."
Description Of Work:
Picked up all kitchen appliances and trash removal of 1000 sq ft of tile.
Member Comments:
"Wonderful. Left him a message on Craigslist.org. He responded, set time, and showed up on time. He was well dressed, well spoken, and very courteous."
Description Of Work:
Hauled away washer and gas dryer.
Member Comments:
"He un-hooked and removed my washer/gas dryer and single handedly moved them down two flights of stairs and into his truck! Very friendly and professional."